Marijuana in Austria
Most of Austria occupies the eastern Alps, over 40% of the territory – the mountain forests and alpine meadows. The climate is is ideal for the cultivation of cannabis, especially large crop can be harvested in the mountain meadows.
Hemp grows in Austria since prehistoric times, as evidenced by the discovery of hemp seeds in the excavation of the Late Neolithic period near the town of Foslau. In the Middle Ages cultivation of cannabis was an important branch of the Austrian economy. Hemp fiber is actively used in the textile and paper production, but at the beginning of XX century. was replaced cotton and cellulose, and later – synthetic fibers. The final blow to cultivation of cannabis struck United Nations Single Convention of 1961, after the ratification of which the Austrian government banned from cultivation of cannabis.
Plantings were renewed only in 1996 that time around Salzburg were first plantation of hemp with a low THC content, and already in 2000 the country registered more than 50 shops and 17 enterprises working with hemp and products that are made based on cannabis. Market leader is the firm Rohemp, producing 24 items of textiles from hemp fiber. In addition, in Austria, produced beer and liquor «Hanf» with the addition of the aromatic essences of cannabis.
Psychoactive hemp products (mainly marijuana and hashish) regularly consume up to 10% of the Austrian population. Many fans of potent marijuana grow in the home, equipment for growing is freely sold in. In 1994, consumption and possession of small amounts of cannabis has been decriminalized. Cultivation is semi-legal, but very rarely prosecuted.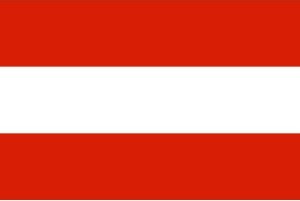 Marijuana Legalized In Austria
12 Jul. 2008
Austria's parliament has adopted a new bill allowing the cultivation of cannabis for medical and scientific purposes. Vienna has approved the new law project that allows growing of marijuana and it's later medical usage. Previously marijuana has been used as a narcotic and for it's sales there has been a half-year jail penalty.
The president of the Austrian Pain Research Association Michael Bach has welcomed the law project with the words: "Any initiative that makes it possible to develop and provide new drugs for pain therapy is welcome. Substances drawn from cannabis have been used for medical purposes more and more in the last few years".
Cannabis that contain psychoactive substances like THC or Tetra Hydro Cannabinol and also drugs made with it's usage – are prohibited by the law in almost all the world, except Netherlands, Luxembourg and Jamaica. In the partially self-governed Christianity Freetown that is geographically located inside of the Copenhagen in Denmark, marijuana and hashish are accessible and are not prohibited by the Christianity laws, though are prohibited by the Danish legislation. Medical usage of cannabis is allowed not only in Austria, but also in Canada and USA.