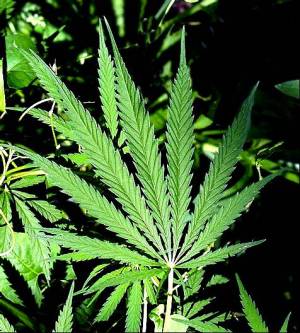 Californians voters against legalizing marijuana
Californians voted against legalizing marijuana throughout the state. According to exit polls cited by CNN, Bill, also known as Proposition 19 (Proposition 19) rejected the 57 percent of voters.
The Los Angeles Times also reports that, according to preliminary data, the majority of voters did not support the idea of legalizing drugs. The publication bases its findings on survey data 2200 people at 50 polling stations, and another 600 people who were interviewed by telephone.
Question about full legalization of marijuana was put to a vote in California on November 2, when the state also held governor elections and, as throughout the country, elections in the U.S. Congress.
Currently in California use cannabis for medical purposes is allowed (it can be officially bought on prescription). In March 2010, it became known that the initiative group headed by entrepreneur Richard Lee (Richard Lee), who deals with growing marijuana for medical purposes, has managed to collect about half a million signatures in support of legalization. This allowed him to take the issue to a vote.
Proponents of legalization argued their position that unfairly persecutes people for the use of "weed" in a time when alcohol is sold in unlimited quantities. In addition, cultivation and sale of marijuana should be, according to supporters of the bill, to bring impressive gains in the state budget (income from an annual turnover of marijuana in California is estimated at about $ 14 billion), and eliminate damage to dozens of arrests for possession of "marijuana" ( per year throughout the state for this crime detain 61,000 people).
However, against the legalization were representatives of law enforcement agencies, as well as most California politicians – both Republicans and Democrats.
In addition, the administration of President Barack Obama promised to monitor closely compliance in California federal drug law, even if the proposal for the legalization of marijuana will be approved by the residents of the state.